About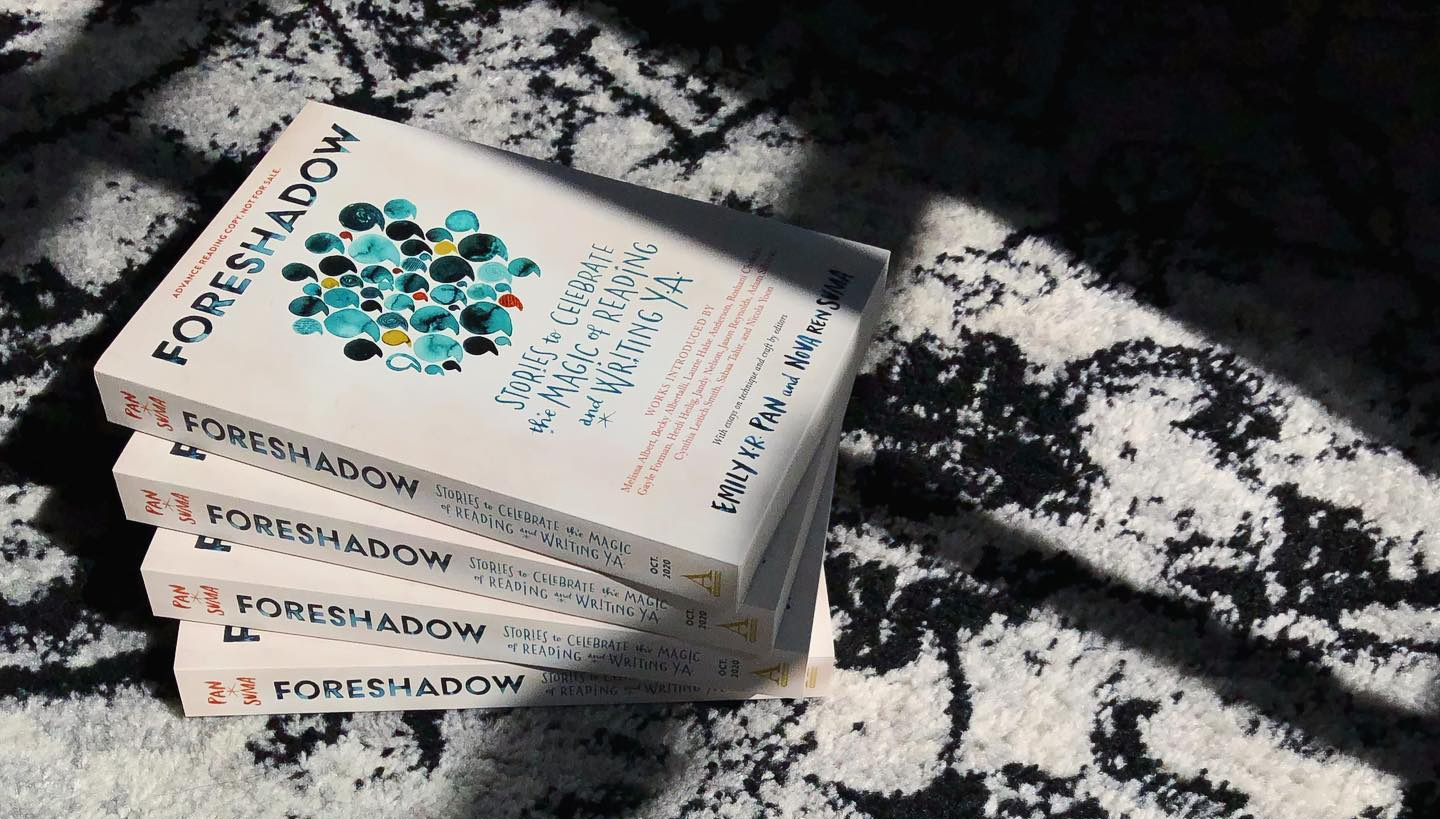 FORESHADOW: A Serial YA Anthology was born out of a desire to offer a unique new online venue for young adult short stories. We were committed to showcasing underrepresented voices, boosting emerging writers, and highlighting the beauty and power of YA fiction. Each month of 2019 we published a new issue featuring three stellar YA stories. These included original work from acclaimed writers, plus brand-new voices our readers hadn't heard from before who were specially selected by some very beloved rockstar authors.
As foreshadowing in storytelling is a way of imagining and prefiguring what's to come, our hope was that the new writers our audience discovered here would be the authors whose books they would covet next. We were especially committed to finding stories by marginalized voices new to YA and actively worked on outreach, hoping to contribute to the changing landscape of young adult publishing to become more inclusive and diverse.
In August of 2018, we launched an Indiegogo campaign in order to fund this anthology. We aimed to raise enough money to pay all our contributors, pay our selectors, cover all operating expenses, and give our incredible volunteer staff members symbolic honorariums to thank them for their work. Astoundingly, we hit our minimum goal in less than two weeks, and ultimately ended the campaign at $22,820. Later, after the fundraiser had closed, we received an additional private donation from the incredibly generous David Levithan, bringing us to a total of $26,420.
Our New Voices were sponsored by these incredibly kind benefactors—you'll also see their names listed on the stories their contributions went to: David Levithan, Marieke Nijkamp, Barry Lyga & Morgan Baden. The following also gave exceptionally generous donations to make this project possible: Barry Goldblatt Literary, Margot H. Knight & Nick Walsh, Nicole Valentine.
As the project concluded we were thrilled to sell a print anthology to Algonquin Young Readers titled FORESHADOW: The Magic of Reading and Writing YA. This print edition, which was published October 2020, showcases the stories by the 13 New Voices paired with essays and craft discussions from editors-in-chief Emily X.R. Pan and Nova Ren Suma. Purchase the book here.
EDUCATORS:
You are more than welcome to use all the materials on this website in your classrooms! You might find the Content Warnings page helpful for identifying which stories contain sensitive topics and profanity.
Note that all profanity has been eliminated from the print anthology published by Algonquin Young Readers. We would love for you to check out this special print edition with all our craft talks, writing prompts, and other inspirational tidbits.