Masthead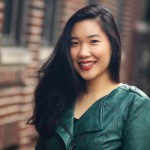 Emily X.R. Pan
Editor-in-Chief
Emily is the
New York Times
bestselling author of
The Astonishing Color of After
, published by Little, Brown and named by the
Wall Street Journal
as one of the top twelve books of the season. She currently lives in Brooklyn, New York, but was originally born in the Midwestern United States to immigrant parents from Taiwan. She received her MFA in fiction from the NYU Creative Writing Program, where she was a Goldwater Fellow. She is also the founding editor-in-chief of
Bodega Magazine
, and a 2017 Artist-in-Residence at Djerassi. Visit Emily online at
exrpan.com
, and find her on Twitter & Instagram: @exrpan.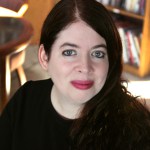 Nova Ren Suma
Editor-in-Chief
Nova is the author of the #1
New York Times
bestselling
The Walls Around Us
, a finalist for an Edgar Award, as well as
Imaginary Girls
and
17 & Gone
. Her new novel,
A Room Away from the Wolves
, is coming September 4, 2018, from Algonquin YR. She has a BA from Antioch College, an MFA in fiction from Columbia University, and was awarded fellowships the New York Foundation for the Arts, the MacDowell Colony, Yaddo, and Djerassi. She teaches at Vermont College of Fine Arts. Visit Nova online at
novaren.com
and on Twitter & Instagram: @novaren.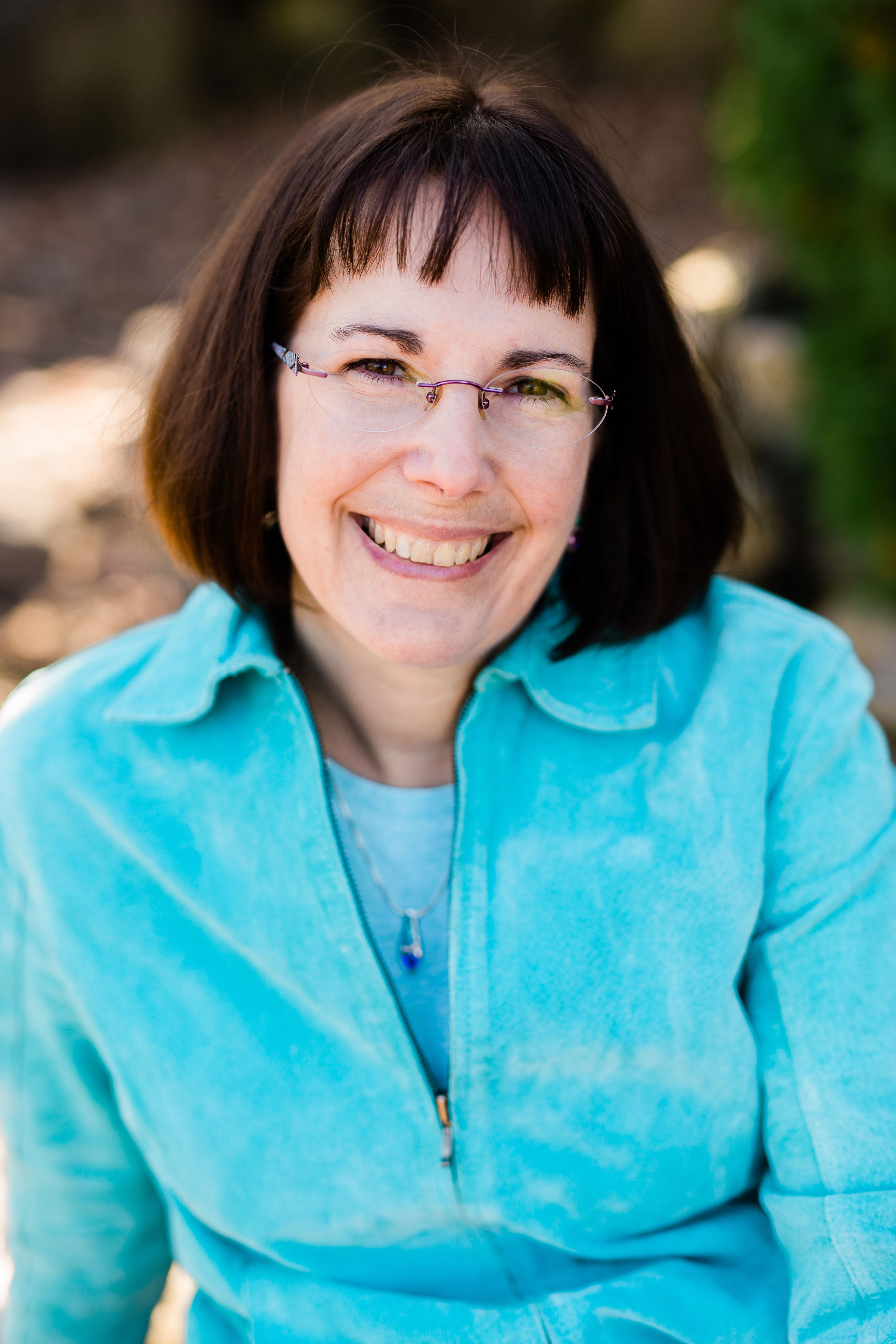 Diane Telgen
managing editor
Diane is a former writer and editor of reference books, including the
Authors and Artists for Young Adults
series. She earned her MFA in Writing for Children and Young Adults from Vermont College of Fine Arts and contributed the short story "Hellmuffin" to the 2017 anthology
13 Candles: Halloween Tales of Tricks & Transformations
. A recent midwestern transplant to Nashville, Diane splits her time between writing and volunteering at her local animal shelter. You can find her at
dianetelgen.com
or on twitter: @originalneglet.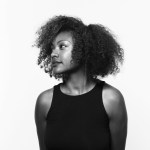 Saraciea J. Fennell
publicity manager
Saraciea is passionate about books, writing, and diversity. She is a publicist in the publishing industry and has worked with many award-winning and New York Times bestselling authors like Daniel José Older, Tui T. Sutherland, Peter Sís, Jennifer A. Nielsen, Chris Colfer, Deborah Wiles, Javaka Steptoe, David E. Talbert, and many more. She devours anything sci-fi/fantasy-related in books, TV and movies. She is also the founder of the Bronx Book Festival, and sits on the board for Latinx in Publishing, and People of Color in Publishing. You can find her somewhere in NYC boxing or practicing yoga in the next up and coming studio. She lives in Brooklyn, NY, but will always rep the Bronx. Visit Saraciea online @sj_fennell on Twitter and Instagram. (Photo by Portraits at Afropunk.)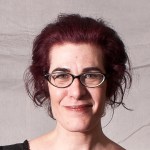 Sharyn November
fiction editor
Sharyn is an editorial and marketing strategist who works with authors, agents, publishers, librarians, booksellers, and teenage readers. Before that, she was senior editor at Viking Children's Books and editorial director of Firebird. She's edited Laurie Halse Anderson, John Barnes, Charles de Lint, Sarah Dessen, Alison Goodman, S.E. Grove, Diana Wynne Jones, Susan Juby, Kelly Link, Cristina Moracho, and Nnedi Okorafor, among many others. Her books have received the World Fantasy Award, the Scott O'Dell Award, the Christopher Medal, and the Michael L. Printz Award, and she herself is a two-time World Fantasy Award Finalist for her editorial work. Find Sharyn on Twitter and Instagram: @sn0vember.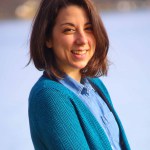 Alexa Wejko
fiction editor
Alexa is an editor at Glasstown Entertainment, a literary packager based in New York and Los Angeles dedicated to bringing creative storytelling to life across multiple platforms. Formerly an adjunct professor at Queens College, Alexa has worked on a wide range of children's books, including The Inventors at No. 8, Empress of a Thousand Skies, and the NYT-bestseller Everless. She received her MFA from Queens College in Creative Writing and Literary Translation. On any given day, Alexa is most likely watching massive amounts of TV. Find Alexa on Twitter: @amwejko.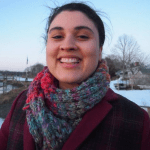 Denise Conejo
associate fiction editor
Deni is an Audio Proofreader at Tantor Media, a growing audiobook producer across all genres. She currently lives in Old Saybrook, Connecticut, but was born and raised in Washington Heights and Harlem, to parents who emigrated from the Dominican Republic and Costa Rica. Deni received her BA in English and a publishing certificate from The City College of New York. She is passionate about YA fiction written by people of color for people of color and is thrilled to take her first step in helping amplify marginalized YA voices as an Associate Fiction Editor for FORESHADOW. Find Denise on Twitter: @DeniConejo and on Instagram: @denihoney18.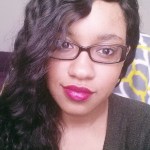 Trisha Tobias
associate fiction editor
Trisha Tobias is Associate Fiction Editor for FORESHADOW: A Serial YA Anthology, a freelance editor, a Pitch Wars 2018 YA mentor, and a 2018 Walter Dean Myers Grant recipient. She holds a BA in Media and Communication Studies from Fordham University with a minor in Creative Writing. In her "free time," Trisha can be found playing The Sims, journaling, or crying over her favorite Disney movies like the adult she is. Find Trisha on Twitter: @misstrishtobias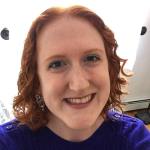 Alison Cherry
copy editor
Alison is the author of the young adult novels Red, For Real, and Look Both Ways and the middle grade novels The Classy Crooks Club and Willows vs. Wolverines. She is also the coauthor of Best. Night. Ever. and The Pros of Cons. Alison is a professional photographer and worked for many years as a lighting designer for theater, opera, and dance productions. Her patronus is a red panda. She lives in Brooklyn with her two pet cats and thousands of pet books. Find Alison on Twitter: @alison_cherry.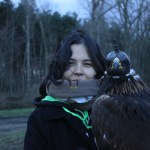 Angela Cole
copy editor
Angela was born and raised in Phoenix, Arizona, in a family of mixed cultures. She has a BA from Arizona State University and spent three years in Hiroshima Prefecture teaching English with the JET Program. Currently, she's working on small projects she hopes to share soon. Angela is a mother of cats and birds, devourer of comics and folklore, and prefers her coffee black and tea with honey. She is thrilled to be a part of the FORESHADOW team. You can find Angela on Twitter: @sparrowheaded.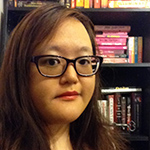 Natalia Wikana
copy editor
Natalia is a writer, from Australia, working on her YA fantasy novels, a freelance beta/sensitivity reader with a client base that includes an established author, and a reviewer/blogger. She interned at Pantera Press and was a YA expert at a bookstore. While dealing with her terrifying stacks of TBR and writing her own, she champions diverse stories. You can find her on Twitter and Instagram: @witchinguptales and @nattywi_booksonpointe.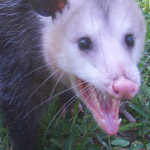 Loren
Web Developer
Loren builds the internets with a series of tubes.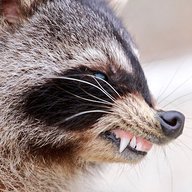 Erik
Web Developer
Erik is an insomniac raccoon hunched over a laptop with way too many tabs open.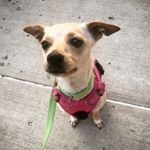 Kiwi
Helpful Assistant
Kiwi is an enthusiastic participant in all editorial and workflow conference calls. She helps with many things, such as napping while new content is being uploaded, and consuming many treats as short stories are being promoted on Twitter. She specializes in being cute and pulling squeakers out of toys. Follow Kiwi on Instagram: @kiwi.the.assistant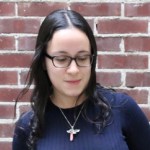 Mara Delgado Sánchez
Managing Editor Emeritus
Mara is a writer and an editorial assistant at St. Martin's Press. Originally from Puerto Rico, she spends her time creating and cruising through imaginary worlds and enjoying the verdant parts of New York City. She holds a BA in English, Literature from the University of Puerto Rico at Mayagüez and an MFA in Creative Writing from Rosemont College. She is working on her next YA novel. Find Mara on Twitter and Instagram: @little_mswriter.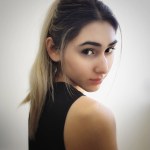 Deeba Zargarpur
assistant editor emeritus
Deeba's spark with YA began with internships at various literary agencies and her time at Disney-Hyperion as an editorial assistant. She studied Psychology at Drexel University and currently resides in New York, NY. When she isn't editing, she is typing away at her latest novel. You can find Deeba on Twitter & Instagram: @deebazargarpur.
Readers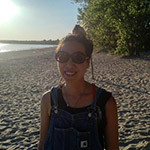 Emi Benn
Twitter: @emi_benn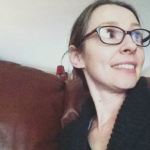 Cristina dos Santos
Twitter: @dossantosbooks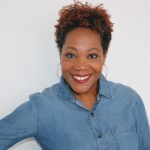 RaeChell Garrett
Website
• Twitter: @RaeChellGarrett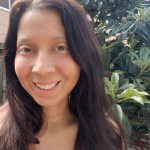 Francesca Flores
Twitter: @FFloresAuthor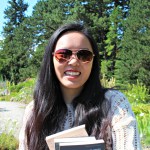 Lili Hadsell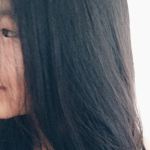 Ri Hayashi
Twitter: @rihayashis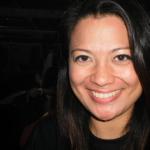 Tarie Sabido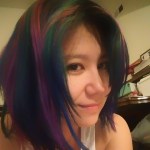 Tashi Saheb-Ettaba
Instagram: @novelist_tashi • Twitter: @tashi_se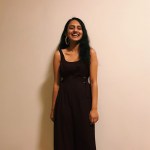 Stuti Telidevara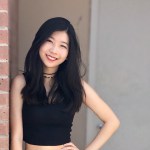 Nicole Wang
Twitter: @Nikki_Wang
Advisor
Michael Bourret, VP and literary agent at Dystel, Goderich & Bourret LLC
Photography
Cover art for each issue is by Carey MacArthur.